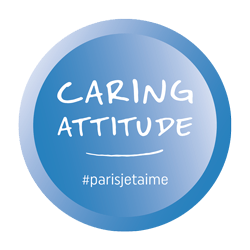 Dear visitors,
I offer private tours for 6 to 8 people maximum.
Excellent news ! Most Parisian museums have reopened their collections. Apart from museum visits, in particular to the Louvre and Orsay, I now offer outdoor visits: to Montmartre, to the Père Lachaise cemetery and to the heart of Paris (from Ile-de-la-Cité to the exteriors of the Louvre) .
For each visit, I will ask you to wear your mask without exception, as I will do it myself. For better listening comfort, and ensuring a necessary safety distance, I will provide you with previously disinfected radios, with disposable earphones.
Finally, I offer a virtual tour of Notre-Dame de Paris.
Do not hesitate to contact me for any information on a guided tour you would like to make.
Please take care of yourself and see you soon,
Florence Porteseil - Licensed guide in Paris, France